Restaurant business is incomplete without a comprehensive KOT (Kitchen Order Ticket), the easy way to create KOT is to having restaurant billing software or POS machine,
Ganak Technology promoting its brand software specialized for restaurant and hotel FoodFilo Features of our software as follow given.
1. A quick over view of your business on dashboard
2. Easy layout of sale Dashboard, can be used on mobile, Tablet, PC, Touch Panel or POS machine
3. Kitchen Order Ticket is available
4. Table Booking facility available
5. online order module available
6. API configuration of Zomato, Swigi
7. Offer and Discount Module
8. Link with your website Read more >>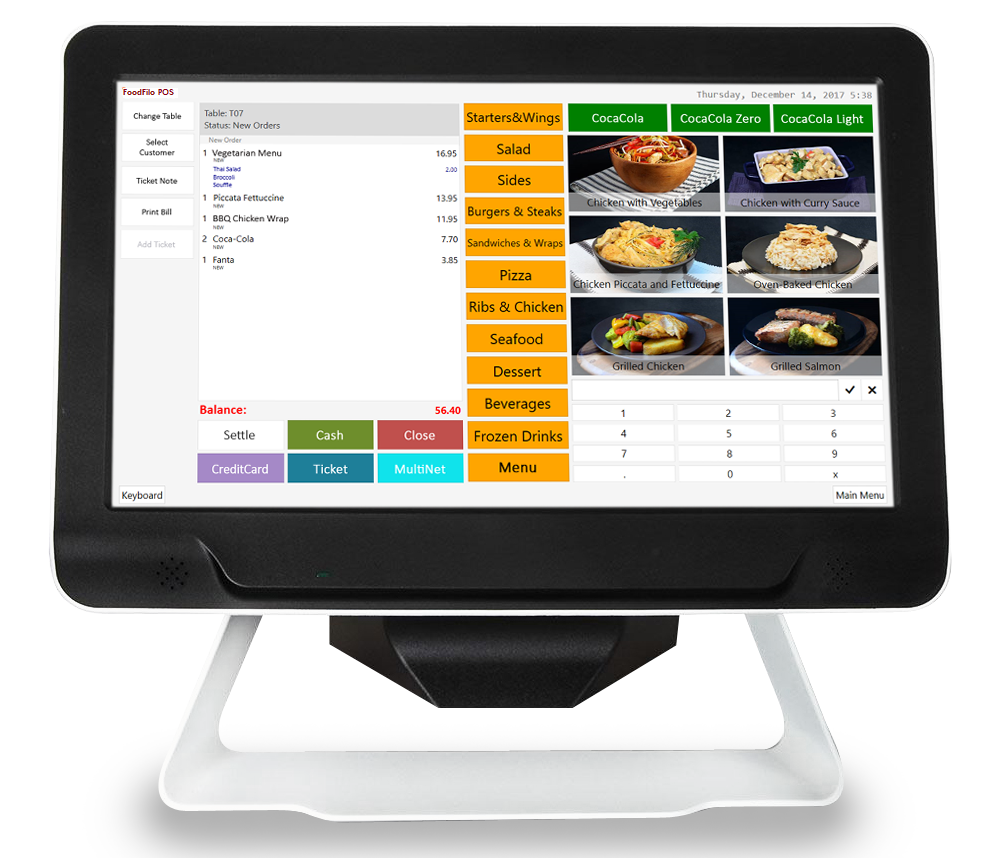 Restaurant billing software: Streamlining your billing processes
Running a restaurant can be a challenging and demanding business, with a wide range of tasks to manage, from food preparation and customer service to accounting and billing. In today's fast-paced world, it's essential to have a system in place that can help simplify these processes, and that's where restaurant billing software comes in.
This type of software provides a range of benefits to restaurant owners and managers, helping to streamline the billing process and make it more efficient and accurate. With features such as automatic item tracking, real-time reporting, and quick and easy payment processing, restaurant billing software can help you stay on top of your finances and save time and effort in the process.
One of the main benefits of restaurant billing software is that it eliminates the need for manual processes, such as manual data entry and paper invoices. With this software, you can easily manage your invoices, track payments, and generate detailed reports in real-time, which means you can make informed business decisions quickly and easily.
Another key advantage of restaurant billing software is that it provides greater accuracy in billing and payment processing. By automating these processes, you can reduce the risk of human error and ensure that all payments are recorded correctly, which can help improve your overall financial performance.
Finally, restaurant billing software can help improve customer satisfaction by providing a fast, efficient, and convenient billing process. With features such as electronic payments, customers can quickly and easily pay their bills without having to wait for a server or cashier, which can help improve their overall dining experience.
In conclusion, if you're looking for a way to simplify and streamline your billing processes, restaurant billing software is an excellent solution. With its user-friendly interface, powerful features, and real-time reporting capabilities, it's the ideal tool for restaurant owners and managers who want to improve their billing processes and save time and effort in the process.
Similar Billing/Accounting Software in Patna, India
GST Billing and Accounting Software
Restaurant POS Billing Software