Introduction/What is eCommerce Website? Contact Us
Hello guys,
I would like to introduce eCommerce Website in simple word. A Website used to sale product (physical or virtual) or subscriptions to user is a eCommerce website like Flipkart, Amazon, shopify etc. without wasting lets have knowledge of its usability or its need.
Why eCommerce website Needed?
Covid-19 has change the behavior of shoppers buying habit. Customer avid crowd while shopping, they would like to buy things online,
Indian Market going to be $188 Billion upto 2025 so let ready for being its part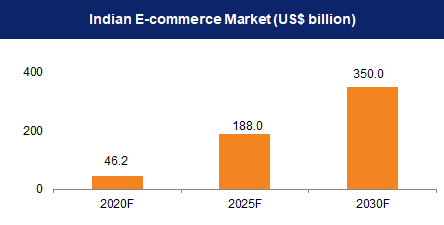 1. Easy to find Global Customer
2. Free Billing Software
3. Easy for Advertising
4. Easy Inventory
5. No Rental cost for Outlet.
What Features we are offering. Buy Now

1. Free Domain and Hosting
2. Mobile responsive Website
3. SEO and Google Friendly
4. Multiple payment gateway
5. Free Google analytical account setup
6. Delivery partner API configuration
eCommerce Website starts @4999